Tecuane Duo Package (Scalp Tonic + Wood Comb)
Open media in modal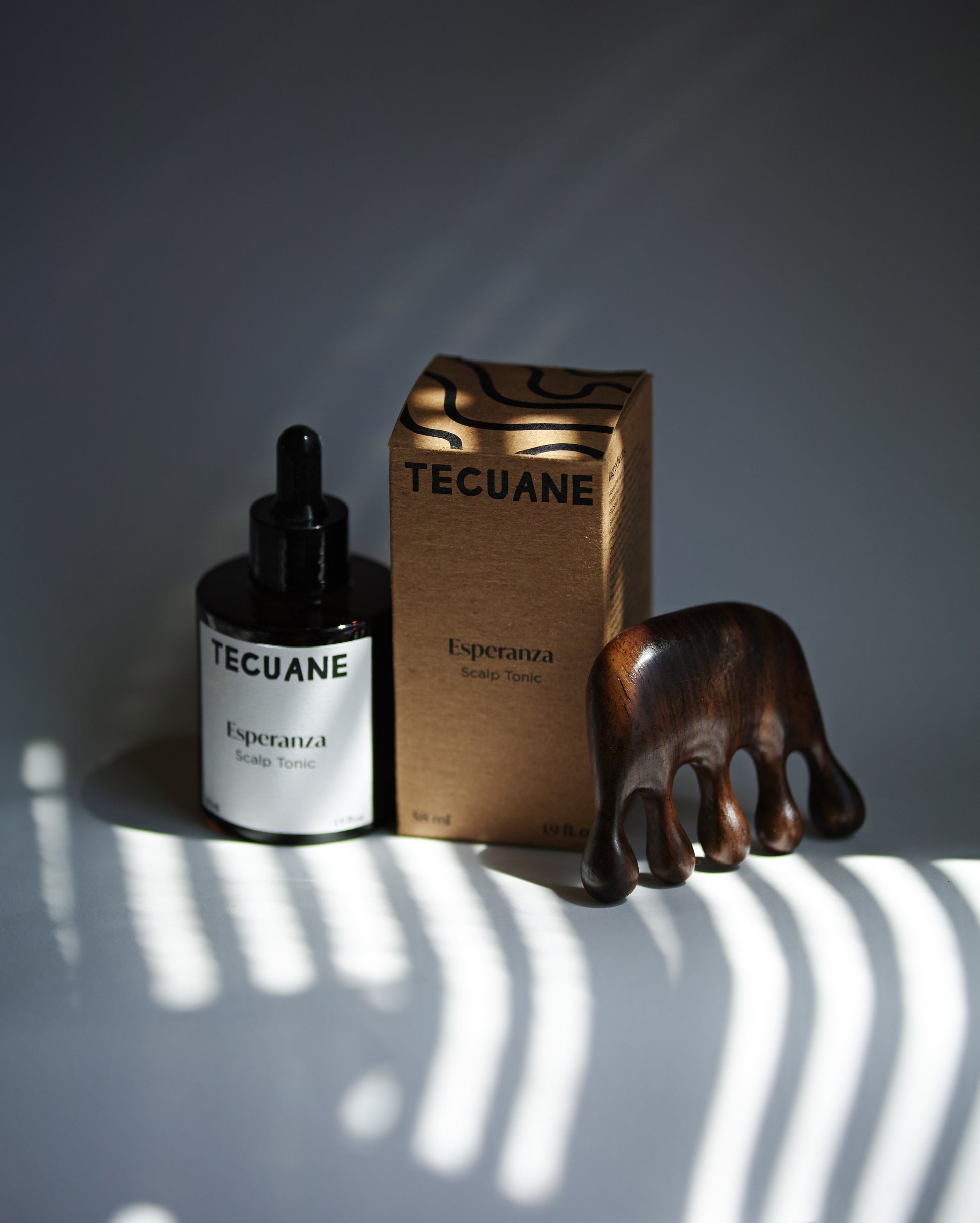 Open media in modal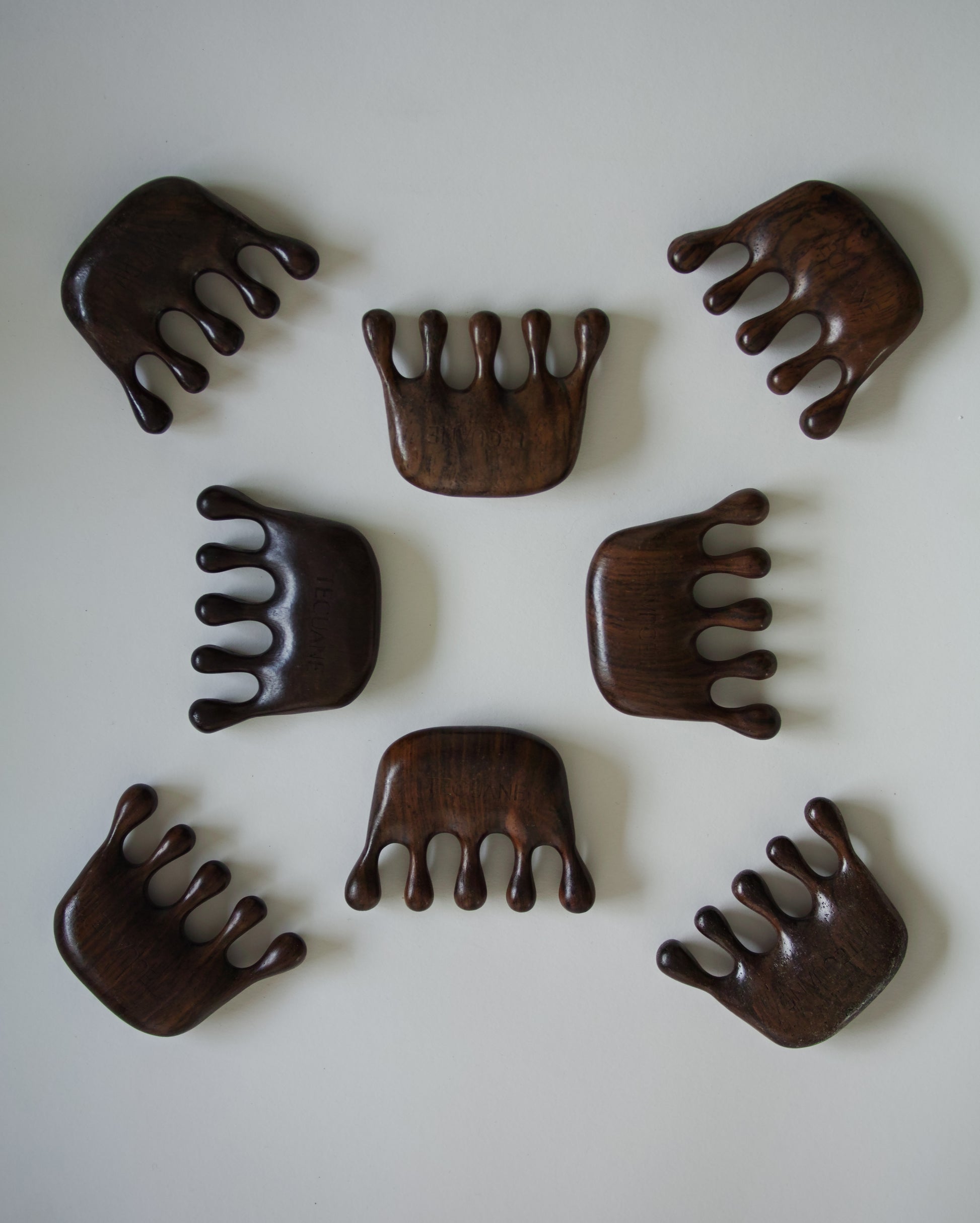 Open media in modal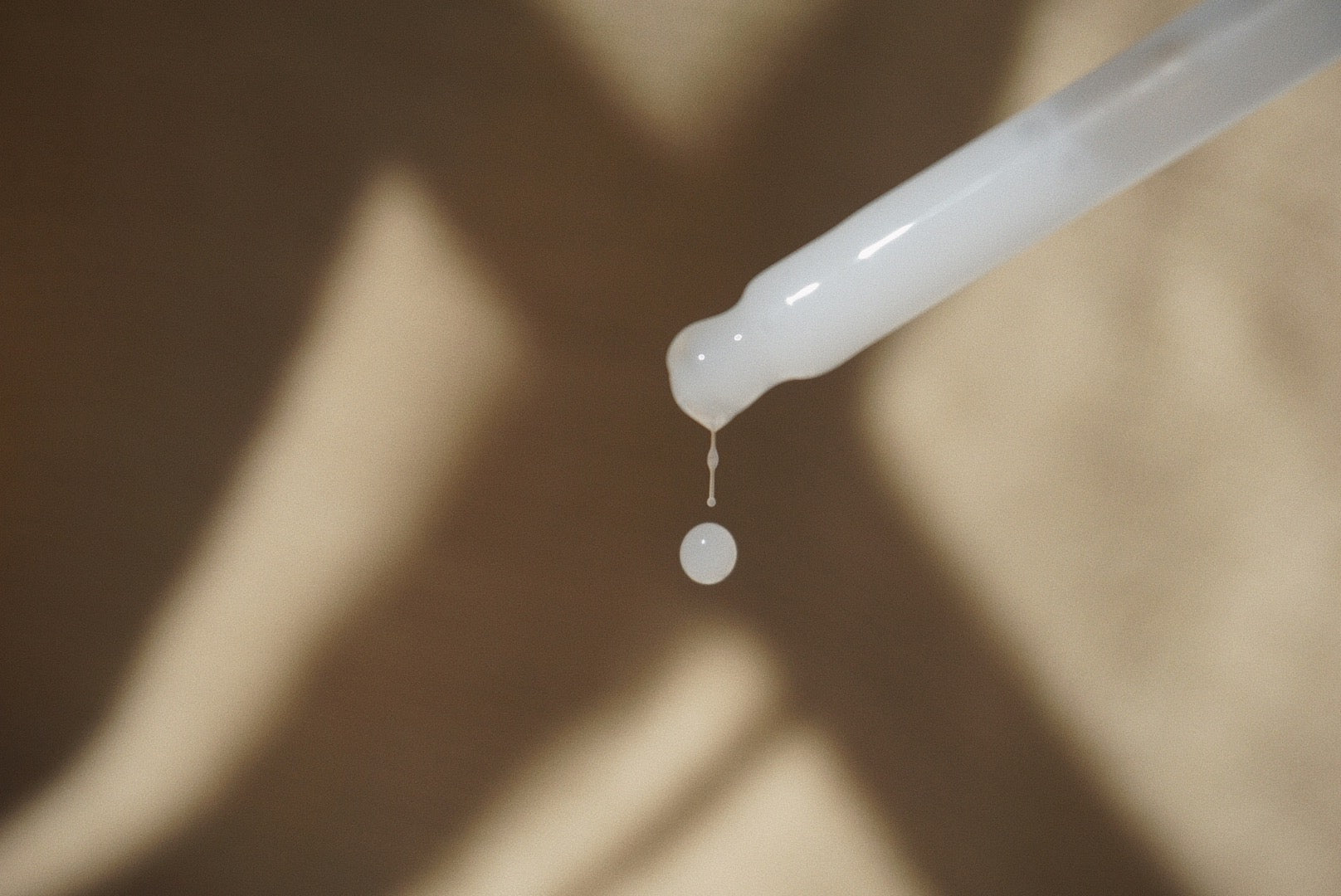 Open media in modal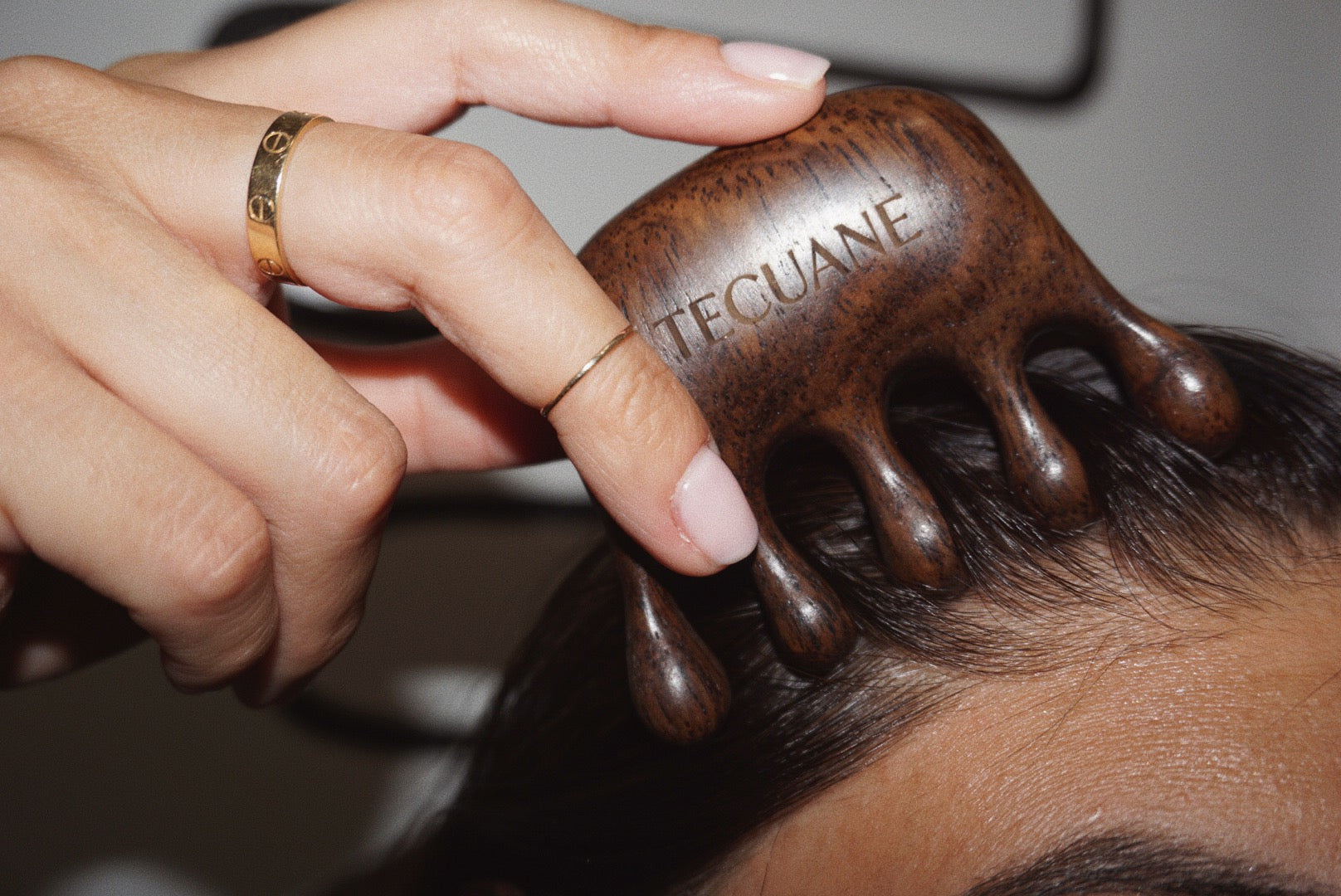 Open media in modal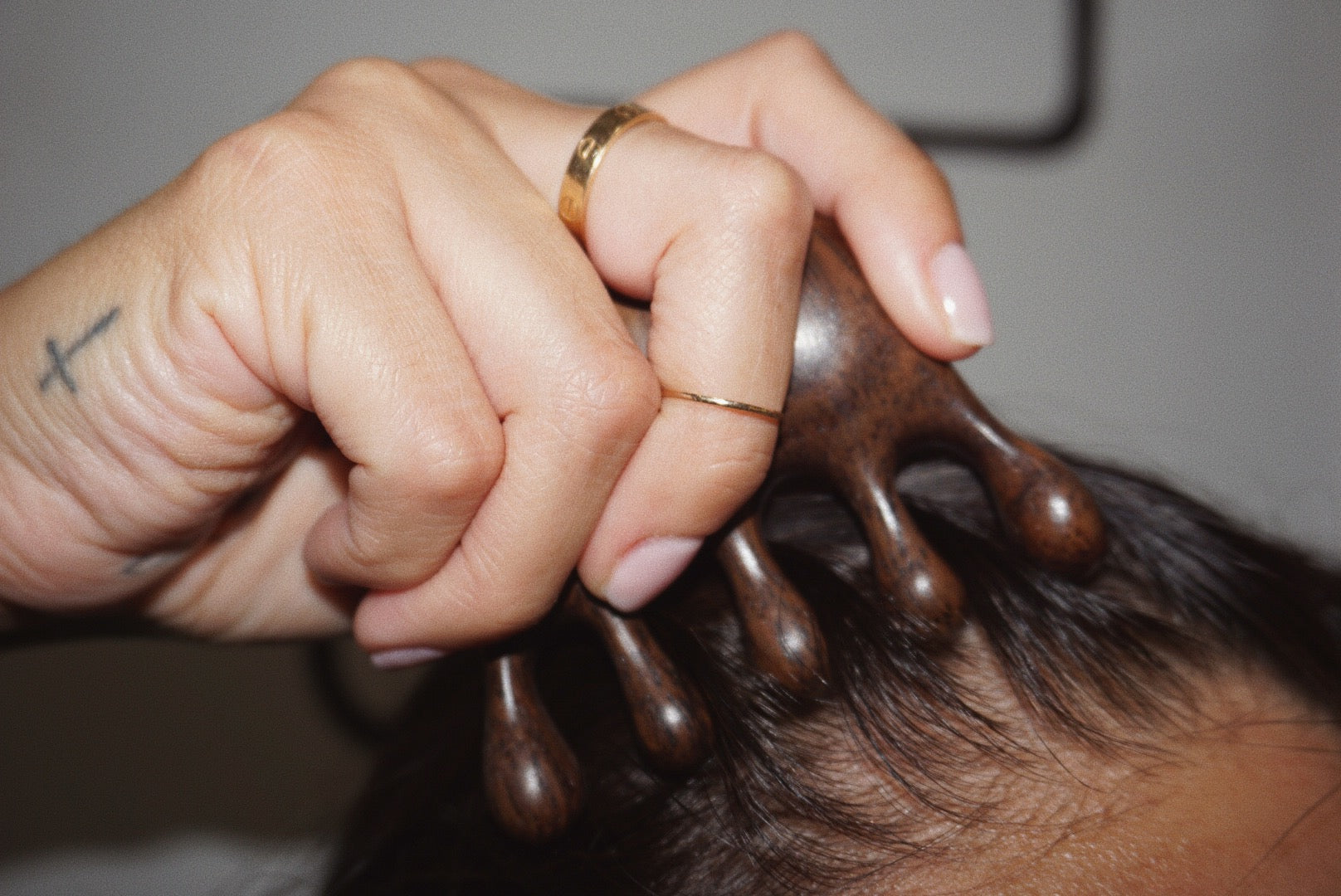 Tecuane Duo Package (Scalp Tonic + Wood Comb)
Boost your clean hair care routine with this ergonomically designed wood comb. Designed for all hair textures, to easily comb through and massage scalp gently.

Revive lackluster hair and awaken dull scalps with our daily lightweight leave-in tonic. Formulated with plant-based ingredients to moisturize, suitable for all hair textures,  and can be used at home or on the go.
Created based on our childhood familia hair remedies, and our love for haircare. Combining luxury, diversity, and mindfulness to the beauty community. 
⋒ A super-food toner, but for your scalp.
⋓ Suitable for all hair types. 
⋒ Great to add to your prep hair styling routine.  
VEGAN / GENDER FLUID / SULFATE FREE / PARABEN FREE / SILICONE FREE / PALM OIL FREE / CRUELTY FREE / FRAGRANCE FREE / 
BENEFITS 
SCALP COMB 
Massaging the scalp with comb can help ease muscle tension.


An easy and convenient size for traveling.

Ergonomically fitting in palm.
SCALP TONIC 
Infused with botanical ingredients including a blend of 

plant proteins, amino acids, and plant collagen

to give the appearance of thicker hair.
Clean formula, using naturally derived ingredients.
Draws moisture to the scalp, feeling moisturized and revitalized. 
Non-greasy feel, great to leave on scalp over night or add to morning hair ritual.
Synthetic Fragrance-free. Naturally scented with essential oils. A fresh and crisp scent.
KEY INGREDIENTS

Prickly Pear/ Cactus (Nopales)

Rosemary

Sage Oil 

Chamomile 

Plant Collagen

Hydrating Oils (Castor, Jojoba, Almond). 
HOW TO USE

1. Lightly, shake well.

2. Apply one full dropper directly on damp or dry scalp.

3. Massage tonic into scalp and leave in (for best results, pair with Tecuane Scalp Comb).

Use daily for best results. Store in cool dry place. 
PRO TIPS

○ Apply overnight as a treatment, for extra nourishment on dry scalp. 

○ We'd love to see how you're loving your tonic! Tag us in your photos, plus use #TECUANEHAIR. Tell a prima, or tio too!  
comb care info

Gently wipe weekly to remove any excess oils, with clean cloth. 
The wood alters with age, and may change slight texture and color when wet.
Do not leave soaking in water.
Do not leave in direct light for a long period of time.
Store in cool dry atmosphere
Tax included.
Shipping calculated at checkout.
Sustainability Responsibility
Esperanza Scalp Tonic is shipped in 100% reusable and recyclable glass bottle, vs plastic. Our bottle can be recycled indefinitely!
Our shipping boxes and tape are made from Kraft paper material. Our kraft boxes are made without any coatings, that biodegrade easily and don't produce harming residues. While our shipping boxes are made from 100% post-consumer recycled material!
Our water- activated packing tape features: 
100% Recycled FSC
Water-Activated
Soy-based Inks 
Why 1% for the Planet?
1% for the Planet is an innovative and accessible way to support the environment. We're committed to donating the equivalent of 1% of gross sales through a combination of monetary, in-kind and approved promotional support directly to Environmental Partners. This movement of businesses and individuals takes real responsibility for our planet. Whether making smarter decisions, creatively collaborating or leveraging the 1% for the Planet brand to encourage everyone to purchase for the planet, the network created delivers greater support for environmental solutions in need of increased support.
Magic postpartum hair loss Tonic
I started using Tecuane as soon as I started losing my hair postpartum and It has helped sped up the regrowth process. My hair this time around grew back quicker than my last birth and I firmly believe it's because I have been applying Tecuane's. I love this product so much, I even use it to style my slick back pony tail or bun. Smells great and leaves my hair shiny. 10/10 would recommend.
Miracle serum
I was hospitalized in 2020-2021 with COVID a total of 98 days. I lost a ridiculous and sad amount of hair. I received this for my hair and was skeptical to try. But I was proven wrong! 3 months of use so far and so much hair regrowth now. I'm forever grateful to Tecuane for giving me back some hair confidence.
LOVE
I use the tonic on both myself and my clients at work. It has worked wonders on my dry sensitive scalp. My baby hairs are thriving! Also the packaging is so chic I am in love with it.
Thriving Hair
Wow, where where do I even begin… this is literally liquid gold in a bottle. During postpartum I started loosing so much hair. Not only that but towards the front of my hairline, I was loosing so much hair. Me estaba quedando pelona. I started incorporating this in my night time routine twice every two weeks and not specifically for hair growth but for the detox. I have a super dry scalp, no hair shampoo or oil would work to remove the crazy amount of dandruff I had. So I thought, hey let's give this a try. Supporting and small business and the benefits of this product are so good. I started massaging this into my scalp on my clean hair after every shower. A month later and i started seeing so many baby hairs. At first I was like why do I have so many baby hair???? Then I remembered what I was using and I know it was this gem!!!! The hair care I have is very minimal it literally consist of 4 things including this products. ¡Le tengo tanta fe! My hair looks and feels so good, my scalp isn't as dry as (no dandruff) before and the amount of hair growth I have has been amazing!!!!! I've been using this for a couple months and I'll continue to use this until I need to purchase another refill.
Magic
I absolutely love this tonic, I have very frizzy, dry, damaged hair and I used to only focus on hair mask and living conditioners and completely forgot about my scalp. This tonic is incredible, not greasy and the smells like a spa, so relaxing.
I've using it for a few months now and it's a staple in my routine. You need it!